My Travels
dkikemi.www9.50megs.com/mytravel.html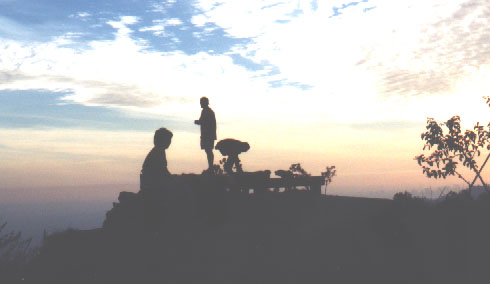 For travels 2004 and later, go to www.ikemi.info/mytravel.html
Here's what else I've been up to:
Travels 1999 and before. What I've been up to before 2000. (I know, there are pre 1999 items listed on this page, too.)
Oshogatsu 2000. Japanese New Year in Little Tokyo LA at the JACCC and JANM
Japan Expo 1999 at the LA Convention Center the weekend after Thanksgiving. Smaller and more intimate.
Vacation 99 to the East Coast and AWA99, Anime USA
Nisei Week 1999 in LA
Fanime 99 in San Jose
Anime Expo 99 Only 3 photos!
ComicCon 99 in San Diego photos of creators
Venice and the Alps in 1998
Hikes Some of my hiking adventures
Ravenna in 1996 after hiking through the
Swiss Alps. I was invited by Risty and his uncle and cousins to hike from hut to hut with some cheating by train.
Germany I visited in 1994. First we took a motorcycle tour with Edelweiss and then rented a car to go to places including Cologne, Peenemunde, Berlin, Nordhausen, Leipzig, Trier, and crossed the border to Luxembourg.
France A journey by bike and train through France in 1989.
In 1988 I took the ferry from Seattle to Skagway Alaska with my R100S and went to Fairbanks and the Kenai Peninsula. I'll never forgot riding on a train flatcar with my motorcycle, or flying with a bush pilot to an Eskimo Village in the Brooks Range.
I bicycled 1200 miles from my door in Hermosa Beach to Cabo San Lucas at the tip of the Baja Peninsula. I flew back.
In 1982 I bicycled from Eugene, OR to Washington, DC in two months. My camera wasn't working so I have few if any pictures from that trip.
In 1980 I rode my R90/6 BMW across the country to Nova Scotia.
---
---





Last Update: 16 June 2004
Web Author: Doug Ikemi